FAMILY HISTORY
The perfect way to print and present your family history
All our hardbound books are professionally handmade and bound in Heritage Buckram cloth and come in a variety of colours and include gold foil lettering on spine and front cover.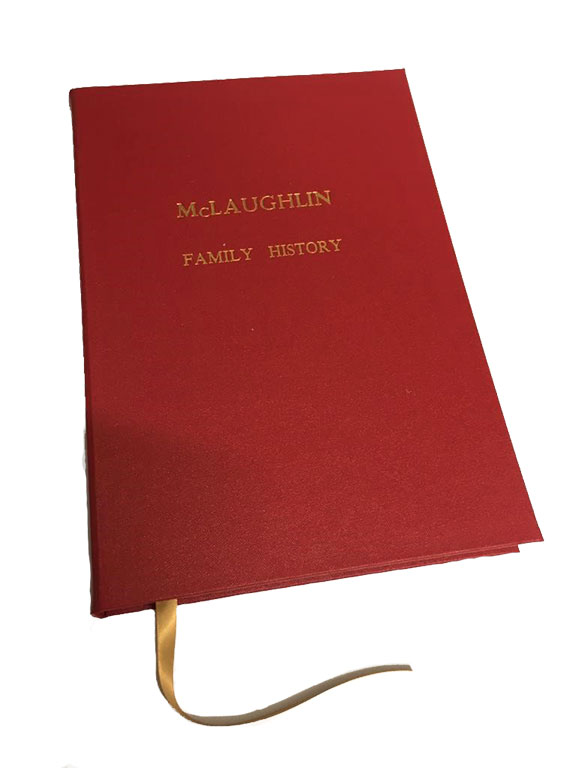 RESTORATION
We undertake repair and restoration of old damaged books. Images show a number of restoration projects completed recently by Finebind. Using leather, cloth and various binding materials old books can be brought back to their former glory.
RELIGIOUS
These previously old and damaged missals have been beautifully rebound in a durable library buckram cloth. The spine and front gold-tooled to the requirements of the customer.


This book of Gospels was rebound in full goatskin leather with inset chrome plates, hand-tooled spine, and decorative front cover. It was presented in its own drop-over case, to the Benedictine monks of Rosstrevor.


This book of Gospels was rebound in full heritage buckram and finished in gold tooling, chosen by the customer for the needs of this special book.