THESIS BINDING & PRINTING
We offer a professional friendly service that takes the hassle out of thesis binding by providing a complete managed service with very competitive prices.
No queuing at printers and no hidden cost, all from the comfort of your home.
How To Order
Step 1:
Simply email us with a pdf of your thesis along with your order form to thesis@fineprintni.com
We will confirm total cost by email before proceeding.
Step 2:
Sit back and we do the rest!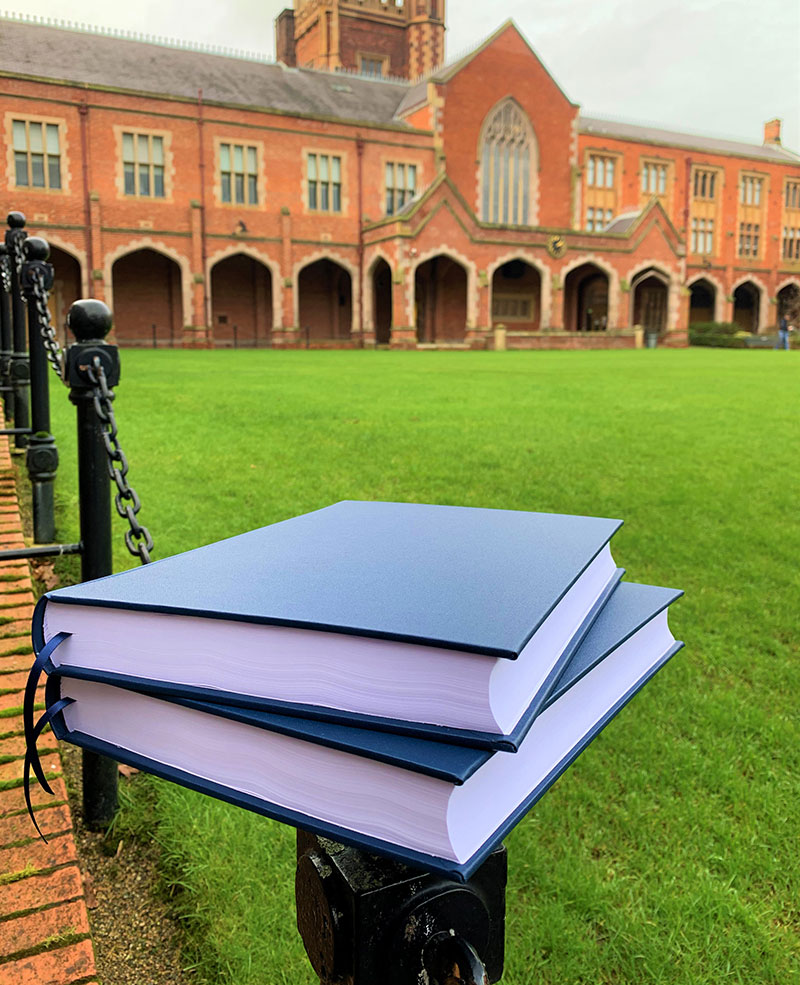 Printing Services
Black & White – 7p A4 per page

Colour – 30p A4 per page
Hard Binding
(lettering on spine included)
5-Day Service – £23

3-Day Service – £28

1-Day Service – £35

Title on front cover – £7 (optional)
Soft Cloth Binding
3-Day Service – £15

1-Day Service – £20
Spiral Binding
Up to 250 pages – £4

Over 250 pages – £7
Please Note:
Thesis must be with us by 11am for 1-day service.
Printing costs are in addition to binding cost.
All thesis printed single sided as standard
Colour rate will apply to any pages that contain colour text or images, some grayscale images/graphics will be printed as colour to correct sheading.
Delivery Costs:
Free Belfast delivery on orders over £50
UK/Ireland Standard 48hr Delivery – £4 – £15 (depending on weight)
Deliver to:
 Home | Work | University | School | Friend | Collection Point